IQRA TECHNOLOGY
Salesforce CRM Consulting
Web Designing & Development
Microsoft Dynamics CRM
Business Intelligence BI
SharePoint
Robotic Process Automation
Custom Application Development
Magento Developer
IT Outsourcing
SALESFORCE
SALESFORCE CRM
CONSULTING
Cloud based CRM
Customized CRM
Automation
Track Leads
Track Sales Activities
WEBSITE DESIGNING
WEBSITE DESIGNING
& DEVELOPMENT
Dynamic Website
Static Website
Responsive Website
E-commerce Website
Website Re-design
Web Portal
Web Hosting
Domain Name Registration
BUSINESS INTELLIGENCE
Data shaping and modelling
Visual answers to your questions
Live access anytime, anywhere
Rapid deployment
Unified data
MSDCRM
Configuration
Customisation
Reports
Integration
Dedicated support
RPA-UIPATH
Task, workflow and state machine automation
CRM automation
ERP automation
Excel automation
Email automation
PDF automation
CUSTOM APPLICATION
CUSTOM APPLICATION
DEVELOPMENT
UX/UI Development
SSO (Single Sign On)
Interface/Migration
Consultation
Integrated system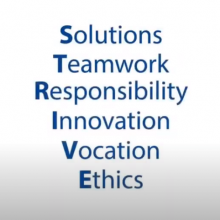 Iqra Technology is a leading technology, consulting, and software development company. Our aim is to provide cost effective IT services within your budget. We analyze, design and develop solutions customized for your business needs. We provide services in various domains including CRM, ERP, e-commerce, CMS, business intelligence, web development, customized applications, portals, mobile apps, & RPA technologies.
Technical resource outsourcing is our core service. We provide efficient & cost-effective resources on hourly, monthly, quarterly or yearly basis through our team of dedicated IT professionals covering a variety of domains. We provide resources with mix and match skills to meet your project requirements. Our goal is to provide you with the best offshore support services possible at a reasonable price.
We are an IT company providing wide range of IT services ranging from Salesforce consulting, customize web applications, website development, Power BI consulting, Microsoft Dynamic CRM consulting, and IT outsourcing. Customer satisfaction is at the heart of what we do and we are proud of our consistent performance. We have a small team of 100+ skilled and energetic consultants, designers, and developers with a decent track record in developing and creating solutions as per the client's need.
We have a keen understanding of people, processes and technology. We keep abreast of emerging trends and evolving business practices.
Our team are trained to understand, anticipate and respond to your needs / queries intelligently.
We believe in delivering a business solution and not an IT solution.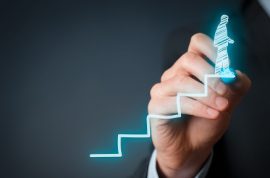 For our client's satisfaction, we always emphasize on availability, affordability and accessibility of our services accompanied by our passion for innovation and prolonged services. We also have a vision of imparting technical skills to young and inexperienced IT graduates on a voluntary basis so that they can easily launch their career in IT.
Our team at Iqra Technology is committed to provide you the best quality offshore support service. You can always count us to take challenges swift results using unique and deliver and innovative ideas to expectations. highest level of commitment, we meet your To maintain the work around the clock to achieve your targets and meet business goals. We see ourselves in the forefront of cutting edge business technology, excellence and success.